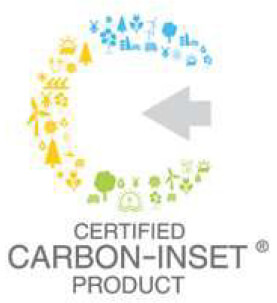 Certified Net Zero Emission Gloves through Carbon Insetting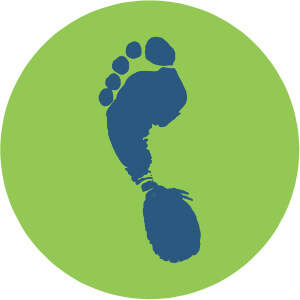 Carbon Offsetting vs. Carbon Insetting: Your first thought might be "There's no real difference, is there?" While both carbon offsetting and insetting achieve the same thing, there are some crucial differences. Carbon offset units are obtained outside the value chain of a business, while inset units are generated from within the value chain.
Since an organization must make significant and progressive changes to their operation to generate carbon inset units, as opposed to offsetting with purchased units, carbon insetting has a more direct and positive impact on combating climate change.
WHAT IS A CARBON FOOTPRINT?
A carbon footprint is the impact on the environment, primarily the amount of carbon dioxide released into the atmosphere as a result of the activities of a particular individual or organizations.
FIGURING OUT THE CARBON FOOTPRINT
Using the Life-Cycle Analysis approach, all activities from raw material extraction to goods leaving the gate, were assessed to derive the total carbon footprint of producing this range of gloves.
OBTAINING CARBON INSETS
The emissions absorbed by the trees in our reforestation project, is quantified then validated and verified through ISO 14064-2. These verified emission removal units are called "carbon insets".
USING CARBON INSET TO NEGATE EMISSIONS
These carbon inset units are then set off against the emissions released during glove production, effectively negating the impact on the atmosphere. These gloves are now certified Carbon-Inset.